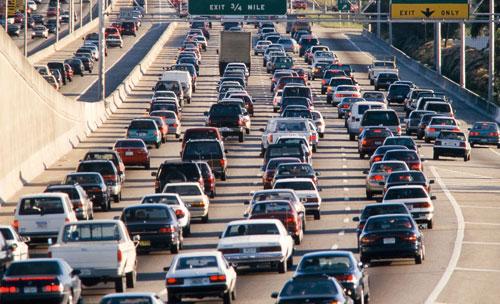 It may feel like we just got done setting new fuel economy rules, but the Obama administration has already begun talks to set standards beginning in 2017. This time, commercial truck makers will sit at the table as well.
Joining Ford, GM, Chrysler, Toyota, Honda and Nissan officials at a White House meeting today, Cummins Corp., Daimler Trucks, Navistar and Volvo Trucks will enter negotiations for the next set of fuel economy standards that will include medium- and heavy-duty trucks.
The goal for all parties is to head off the "patchwork" problem wherein a state like California uses the expiration date of the current law to set its own high standard, creating a number of different fuel economy rules that automakers and truck makers must follow.
With the current rules, which require automakers to meet 34.1 mpg by 2016, California basically got the limits it wanted, but automakers were allowed more flexibility in phasing them in.
The administration has not offered much of an idea of what kind of improvement it will seek in the next set of fuel economy rules, but during his presidential campaign, Obama spoke of a 50 mpg standard by 2027. That would require a 4% fuel economy hike per year beginning in 2017.
Obama Will Lead Fuel Rules Discussion (Detroit News)