Recall Alert: 3,800 2009-10 Lexus Vehicles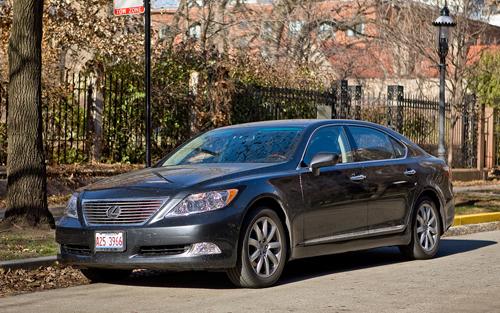 As we
reported earlier
, Toyota will now officially recall 3,800 2009-10 Lexus LS 460 and LS 600h L vehicles. The recall affects vehicles equipped with variable gear-ratio steering.
During certain driving maneuvers, the steering wheel may become off center. It occurs after "driving away quickly from a very tight turn" when the steering wheel is at full lock position, Toyota says. A driver might notice the steering wheel moving slowly to the center position while the system corrects itself.
It's unlikely drivers will notice the difference during normal driving, like changing lanes or making a regular turn. So far, no accidents have been reported because of this defect.
As soon as the necessary parts are available, Lexus will notify owners of affected vehicles by mail. Lexus dealers will then replace the steering control computer with a new one for free. Owners may contact Lexus at 800-255-3987 or visit www.lexus.com/recall.