Win a 2011 Scion tC Through Online Game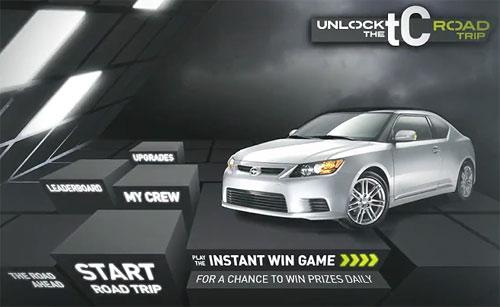 Scion has an intriguing way of building buzz around its all-new 2011 Scion tC. The Toyota brand will launch an eight-week interactive competition called "Unlock the tC Road Trip," with the winner getting a brand new tC.
Beginning June 1, players will navigate from New York to Miami in virtual tCs — taking "side trips," purchasing vehicle upgrades and creating a virtual economy within the community of the game. TCoins will be earned by inviting friends to join the game through Facebook. Each week will reveal a new road trip that appears to include basic online games as well as more than 140 daily instant-win prizes.
Four finalists will be flown to Los Angeles on Aug. 14 where they will compete against each other to win the new tC.
Eight weeks is kind of a big time commitment, but if you're interested check out the competition at UnlockthetC.com.