Lexus Floods the U.S. Open With Courtesy Cars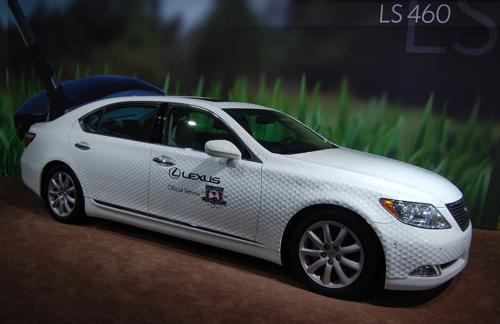 Lexus is providing 275 courtesy vehicles — including the LS flagship sedan and the LX, GX and RX SUVs — for players, caddies, staff and officials for this year's U.S. Open in Pebble Beach, Calif.
While Buick has divorced itself of golf tie-ins, Lexus seems more than happy to continue sponsoring this major golf tournament along with the mind-boggling number of cars. It will also bring back the popular golf ball-covered LS
we discovered last year
.
BMW and Honda also sponsor golf tournaments, the BMW Championship and the Honda Classic.