Movers and Losers: May 2010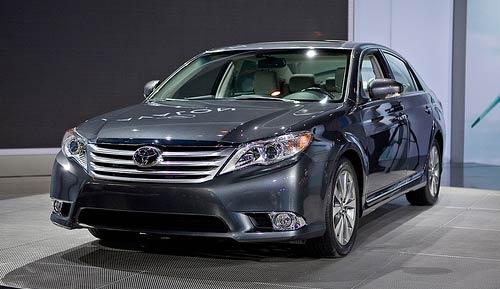 More 2011 model years arrived on lots last month, and, not surprisingly, they sold pretty quickly. But we saw some trends developing in May.
Twelve of the top 20 Movers were SUVs, crossovers or trucks, and for every small, thrifty crossover on the list, there's a heavy-duty pickup truck.
A number of luxury marquees fill the Losers list, and it looks like if you're shopping for a 2010 luxury car, this may be a good time to start looking.
Again this month we're picking a few models that are taking well beyond May's average of 50 days to sell from the day they arrive on the lot that are also highly regarded by our editorial staff. These are cars that dealers may be more apt to deal on for no other reason than not being popular with the masses.
The full lists, along with our methodology, are below.
May Movers
2011 BMW X5: 6 days
2011 Mercedes-Benz E350 Cabriolet: 7 days
2011 Ford Mustang coupe: 9 days
2011 Toyota Avalon: 10 days
2011 Ford F-350 crew cab: 12 days
2010 GMC Terrain: 13 days
2010 Toyota Highlander: 13 days
2011 Scion xB: 13 days
2010 Chevy Equinox: 14 days
2010 Hyundai Tucson: 14 days
2010 Toyota RAV4: 14 days
2010 Audi Q7: 15 days
2011 Ford F-250 crew cab: 15 days
2010 Subaru Outback: 16 days
2010 Audi Q5: 17 days
2010 Toyota 4Runner: 17 days
2011 Honda Pilot: 17 days
2011 Hyundai Sonata: 17 days
2010 Audi A5: 19 days
2010 Lexus LS 460: 19 days
May Losers
2010 Jaguar XFR: 222 days
2010 Volvo C70: 188 days
2010 BMW X5 M: 175 days
2010 Hyundai Sonata: 168 days
2010 Mitsubishi Lancer Sportback: 166 days
2010 BMW 750 Li: 166 days
2010 Mitsubishi Eclipse Spyder: 138 days
2010 BMW 535i: 137 days
2010 BMW 128i coupe: 133 days
2010 Ford Mustang coupe: 132 days
May Cars.com Picks
2010 Scion xD: 108 days
2010 Mini Cooper Clubman: 99 days
2010 Mazda MX-5: 94 days
2010 Volvo S80: 89 days
2010 Nissan Cube: 84 days
About the Lists
The Movers and Losers list reports the average number of days it takes to sell models from the day they arrive on the lot until the final paperwork is signed by a buyer. This is not a days-of-inventory list like you may find on other sites. We're now focusing on only the 2010 and 2011 model years.

For Movers, we only list vehicles that pass a certain threshold of sales in order to weed out limited editions, ultra-high performance cars and others that might skew the numbers or otherwise inaccurately portray popularity. For Losers, we have removed any threshold to now reflect phased-out models because many shoppers might be looking for an outgoing model year to match with a greater incentive.