Recall Alert: 46,549 Suzuki Grand Vitara, XL-7 SUVs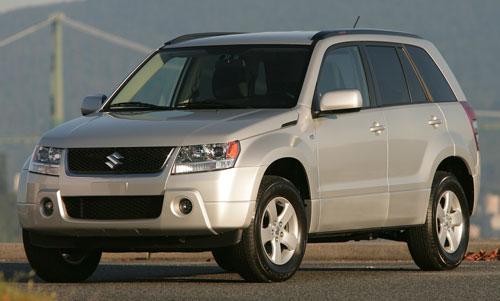 Suzuki has issued a recall for 46,549 Grand Vitara and XL-7 vehicles from the 2005-2006 model years, according to the National Highway Traffic Safety Administration.
The recall is due to a problem with the power pump. The tension adjuster pulley for the drive belt that operates the power-steering pump and air-conditioning compressor has a faulty outer portion. If the plastic material is subjected to too much heat stress, it can deteriorate and pieces of the pulley can break.
These pieces could get caught in the pulley or drive belt, breaking the belt and making steering more difficult. This could potentially lead to an accident.
Dealers will replace the power-steering pump drive belt tension adjuster for free. For more information, owners may call Suzuki at 800-934-0934 or NHTSA's hot line at 888-327-4236.