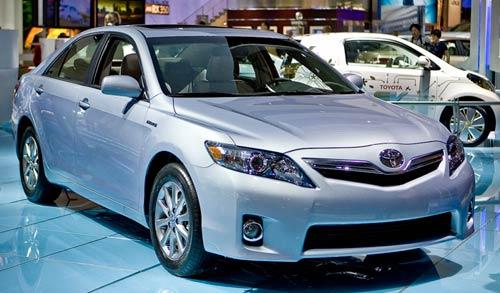 Sales of vehicles that get 30 mpg or greater have fallen off precipitously in the first five months of 2010, according to a Fuel Economy Index by Ward's Auto. Sales of the most fuel-efficient vehicles have fallen by 10% compared to the same period of 2009.
Keep in mind that this period in 2009 also saw low gas prices due to the worst effects of the recession. Though prices are just slightly higher now, the effect of reasonably priced gasoline clearly has some correlation to the fuel economy of new vehicle sales.
Models that have suffered particularly include the Honda Civic Hybrid (77% drop in sales), the Toyota Camry Hybrid (40% drop, but one could also point to Toyota's recall troubles here) and the Honda Fit (19.7% drop). All of which are a bit long in the tooth compared to some of the competition, but with the entire industry seeing sales increase in 2010, these are still remarkable anomalies.
It will not bode well for these fuel-efficient models if gas prices continue to stay in reasonable territory this summer. As the Nissan Leaf and Chevrolet Volt prepare to debut, we wonder if Nissan and GM are hoping for a fortuitous gas-price spike.
U.S. Consumers Steer Away From Most Fuel Efficient Vehicles, May FEI Shows (Ward's Auto via Autoblog)