Toyota Considers Lexus Recall Over Stalling Engines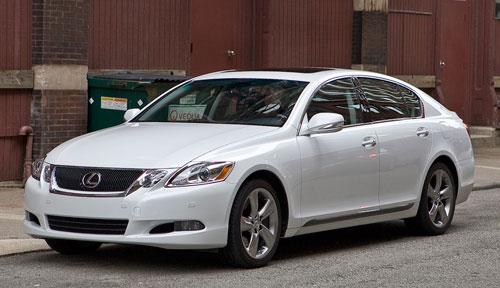 Another day, another major issue for Toyota. The embattled automaker may issue a recall for nearly 270,000 Toyota and Lexus vehicles worldwide over stalling engines.
The issue stems from the valve springs in Toyota's 4.6-liter V-8 and 3.6 3.5-liter V-6 engines that can cause idling problems. This could cause the engine to stall while the vehicle is moving. According to Japanese officials, there haven't been any accidents linked to the stalling engines.
According to a Toyota spokeswoman, the models affected by this engine problem include:
Lexus GS 350
Lexus GS 450h
Lexus GS 460
Lexus IS 350
Lexus LS 460
Lexus LS 600h
Toyota Crown, which is sold in Japan and Asia
Of the 270,000 vehicles with the affected engines, 90,000 were sold in Japan.
At the moment a U.S. recall is tentative, but an official recall in Japan will begin on Monday. According to Reuters, the National Highway Traffic Safety Administration hasn't been made aware of any new Lexus recalls.
Update:
Lexus has officially announced that 137,000 vehicles in America are affected by this issue. The U.S. models affected include the Lexus IS 350, Lexus GS 350, Lexus GS 460, Lexus GS 450h, Lexus LS 460 and Lexus LS 600hL.
Toyota Considering Another Recall; Engines May Stall (Reuters)