Toyota Issues Temporary Fix for Sienna Recall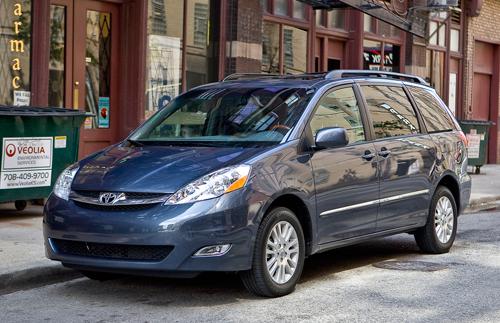 In April, Toyota recalled 600,000 Sienna minivans from the 1998 through 2010 model years for a defective spare tire harness. The problem involved cars in cold-weather states that use salt to melt ice. Heavy salt use can deteriorate the cable that holds the spare tire under the minivan's body, potentially leading to it detaching. If the van is moving, this can be dangerous to both the car itself and others on the road.
Toyota is still investigating a permanent fix, which Toyota spokesman Brian Lyons estimates will be ready in late August or early September. But the company is still not sure what the final fix will be.
The interim fix includes having the dealer inspect the cable. If the cable is deteriorated, the dealer will move the spare tire to the van's luggage compartment. In minivans, this is the well behind the third row of seats.
The company is sending out notices to owners in certain cold-weather states starting July 19. Owners can contact Toyota at 800-331-4331.
Related
Toyota Recalls 600,000 Sienna Minivans
Toyota Answers Sienna Recall Questions