No Big Incentives for Dying Mercury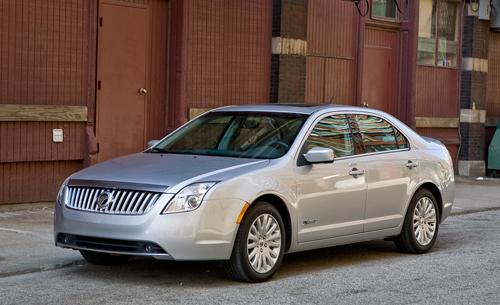 If you thought the announcement that Ford will cease production of new Mercury cars and SUVs by the end of 2010 would lead to lavish incentives, you'd be wrong, at least as of today. Mercury's current incentives, which are good through Oct. 4, include 0% financing for 60 months on the 2010 Milan plus $1,000 in bonus cash. This is a good deal, but it is not a fire sale.
Most of the inventory on Cars.com are 2010 models (4,699 vehicles out of 5,067), and we list each model's current incentives below. We expect the overall inventory to decrease slowly as we get closer to the end of the year, despite the company still producing new cars. However, it's unclear whether larger incentives will be offered.
2010 Mercury Grand Marquis: $0% for 36 months plus $1,000 bonus cash or $4,000 in total cash back
2010 Mercury Mariner: 0% for 36 months plus $1,000 bonus cash or $2,000 in total cash back
2010 Mercury Mountaineer: 0% for 36 months plus $1,000 bonus cash or $3,000 in total cash back
2010 Mercury Milan: 0% for 60 months plus $1,000 bonus cash or $2,000 cash back
Deals found in most regions, check your zip code on Mercury's consumer site
2010|Mercury|Grand Marquis
2010|Mercury|Mariner
2010|Mercury|Milan
2010|Mercury|Mountaineer