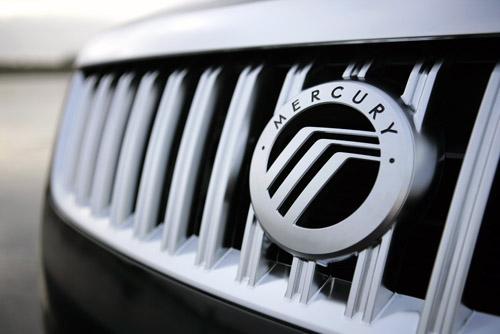 Since our last
report
, Mercury's inventory on Cars.com has notched down slightly as the brand prepares for its disbanding by the end of the year.
Cars.com's national inventory for Mercury has dropped nearly 9% in the three weeks since we last reported on it. There are 4,611 vehicles available online. A greater portion of the inventory is now 2010 and 2011 models.
This isn't stale inventory, either, just in case you think dealerships aren't updating their Mercury inventory on Cars.com. Forty percent of the Mercury vehicles on our site were posted since our last report, which means a bit more than 40% was also taken down during the same time.
Meanwhile, incentives for buying a Mercury haven't changed that much, except for an extra $500 in bonus cash for the 2010 Mercury Mountaineer. You can check out those incentives at the bottom of this post. It's interesting that the 2011 Milan has nothing but $1,000 cash back, but that is the same promotion for the 2011 Ford Fusion, so I guess they're trying not to step on anyone's toes.
In July, Ford built 4,105 new Mercury vehicles — 1,748 Mariners, 1,269 Grand Marquis, 787 Milans, and 301 Mountaineers — and Mercury still outsold Lincoln by nearly 20% in total volume in that same month. The constant attrition rate of Mercury inventory is a good reminder that the brand is still alive, at least for now. The last dealership orders for the Mercury brand will end sometime this month, according to Ford. After that, the automaker expects that most dealerships won't have any new Mercury vehicles to sell beyond the end of 2010.
2010 Mercury Grand Marquis: 0% for 36 months, plus $1,000 bonus cash or $4,000 in total cash back
2010 Mercury Mariner: 0% for 36 months, plus $1,000 bonus cash or $2,000 in total cash back
2010 Mercury Mountaineer: 0% for 36 months, plus $1,000 bonus cash or $3,500 in total cash back
2010 Mercury Milan: 0% for 60 months, plus $1,000 bonus cash or $2,000 cash back
2010|Mercury|Milan
2010|Mercury|Mountaineer
2010|Mercury|Mariner
2010|Mercury|Grand Marquis