Navigation Systems: Where Exactly Are We Going?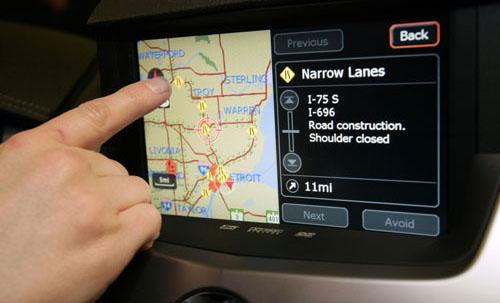 One in every five car purchases ends up being a GM product. With that sort of gravitas, the automaker has developed a wealth of information regarding its drivers' habits.
The automaker recently opened its vault of information just a little bit to show us where people are seeking directions to via the OnStar system. In July alone, GM delivered nearly 2 million route destinations to its OnStar subscribers. Of those 2 million, the most popular destination ended up being ... drum roll, please ... Wal-Mart.
That should come as no surprise. The ubiquitous blue-box is the largest retailer in the country, after all. The rest of the list is interesting and telling as to how people use an on-demand service like OnStar and perhaps other navigation systems. One can surmise from the bank, hotel, fast-food and coffee inquires that OnStar is mainly used for road-tripping, because you should know where those are in your local community. Check out the full list, then tell us in the comments what you often use your navigation for.
1. Wal-Mart
2. Holiday Inn
3. Home Depot
4. Walgreens
5. Marriott
6. McDonald's
7. Bank of America
8. Starbucks
9. Target
10. Hampton Inn