Recall Alert: 2005-2008 Pontiac Vibe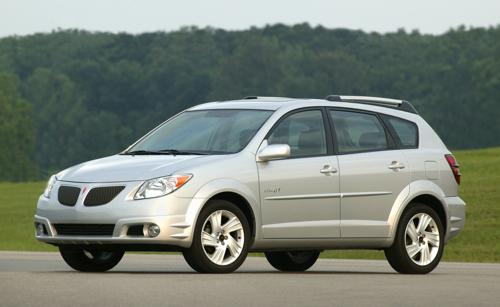 GM has confirmed that the 2005-2008 Pontiac Vibe is included in the previously announced recall of 1.3 million Toyota Corolla and Matrix models. About 200,000 Vibes are included.

As we stated in the earlier recall alert: "The engine control modules in some of these vehicles is defective and can lead to harsh shifting, stalling, or the vehicle could fail to start. Dealers will inspect the part to see if it is one of the defective units and replace it if necessary free of charge to owners."

There is no fix for the defect yet, and owners will receive a preliminary notification in mid-September. When the necessary replacement parts are available, Pontiac owners will be instructed to take their vehicles to an existing GM dealer, where the service will be conducted free of charge.

Owners can contact the National Highway Safety Administration at 888-327-4236.