Top 10 Best-Selling Cars: July 2010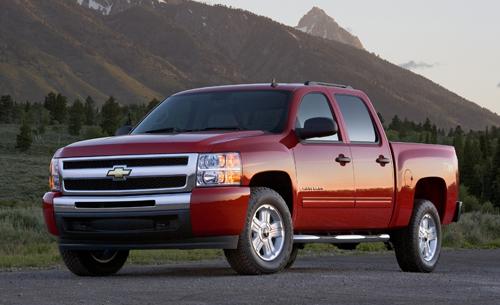 A year removed from Cash for Clunkers, automakers are seeing a recovery in sales without any government-sponsored incentives. In fact, the positive numbers automakers are posting today are even more impressive because of the impact Cash for Clunkers, which began July 27, 2009, has against July 2010s results.

Every major automaker save Toyota saw an uptick in overall sales. GM has shed all of its dead brands — only 260 Saturn, Hummer and Pontiac vehicles were sold last month — and it managed to post a 5.4% gain. That's even taking into account the tens of thousands of those now dead brands' sales in 2009.

If you just consider the four remaining GM brands, the company saw sales up 26%, besting every other major automaker. In July, GM was the best-selling automaker in the country followed by Ford, which topped Toyota by just over 1,000 units. While Ford Motor Co.'s sales were up 3.1% to get that number, Toyota's were down 6.8%.

Toyota does well on the top 10 list with the Camry and Corolla coming in at Nos. 2 and 4, respectively. You can see how everyone else did below.
Top 10 Best-Selling Cars: July 2010
Rank

Monthly Sales

Monthly Change

YTD

YTD Change
1
Ford F-Series
+38.9%
290,794
+34.7%
50,449
2
Toyota Camry
-0.6%
189,297
+2.8%
35,058
3
Chevy Silverado
+25.5%
201,446
+13.4%
34,664
4
Toyota Corolla
-11.0%
167,846
+11.0%
27,345
5
Honda Accord*
-17.9%
186,356
+15.9%
25,386
6
Honda Civic
-25.5%
156,832
+5.6%
23,231
7
Chevy Malibu
+33.4%
128,775
+41.3%
20,458
8
Dodge Ram
+14.0%
105,007
-6.0%
20,138
9
Honda CR-V
+0.9%
106,928
+9.0%
20,058
10
Nissan Altima
-5.1%
130,390
+12.7%
18,275
Notable Items:
*Honda Accord includes 2,354 Honda Crosstours