2011 Honda Odyssey: Pricing and Trim Levels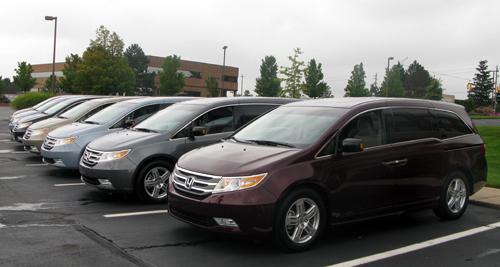 One of the most confusing aspects of new-car shopping is figuring out the different trim levels, all of the added options and the final price you're going to pony up to get what you want.
For 2011, Honda has added an all-new trim level to its Odyssey minivan. The top of the lineup is the Touring Elite with a $43,250 price tag before a destination charge of $780. Most other Odyssey trims see a roughly $1,000 bump in price, but the 2011 has a more fuel-efficient engine and a host of new features you can read about in our full review
here
.
If you think some of these prices sound high, consider that 70% of previous-generation Odyssey owners bought the EX-L trim level or higher. The 2011 Toyota Sienna also can be equipped upward of $45,000, while the Odyssey's top price is set at that $43,250 mark.
Below, we'll explain what you get with the Touring Elite, the grand pooh-bah of Odyssey trims, and the other six trim levels — Honda doesn't offer options for the Odyssey. We'll look at each trim's features, the price difference from the 2010s and what a comparably equipped 2011 Toyota Sienna with front-wheel drive and V-6 engine costs.
The 2011 Odyssey goes on sale Sept. 30.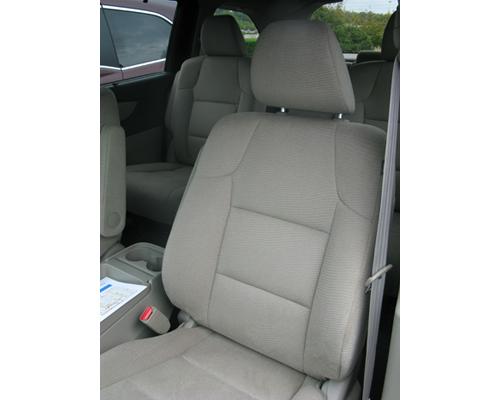 2011 Honda Odyssey LX: $27,800
2010 Price: $26,805
2011 Toyota Sienna Base V-6: $25,700
The LX comes with a few features that it didn't have in 2010 including an eight-way power driver's seat, which is a feature not included on the base Sienna. Cloth seats, manual sliding rear doors and 17-inch steel wheels with hubcaps are things you'll have to live with on the LX, but you do get cruise control and 10 cupholders. The LX packs one more speaker — for a total of five — than the base Sienna, and it also has an auxiliary input jack but no USB input.
---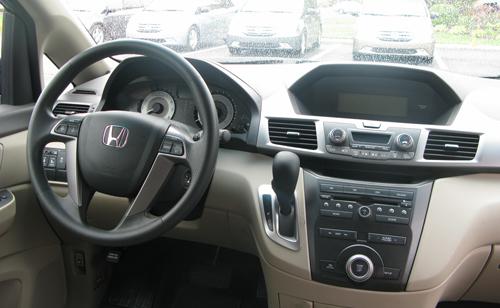 2011 Honda Odssey EX: $30,950
2010 Price: $29,905
2011 Toyota Sienna LE V-6: $29,100
There's a pretty decent leap in features once you move to the EX trim level, including power sliding doors, steering-wheel-mounted cruise and audio controls, a seven-speaker sound system with a 2GB hard drive and subwoofer, but still no USB input. The Sienna LE features a USB port and Bluetooth streaming audio as well as a backup camera.
The EX also comes with a Homelink remote garage opener, 17-inch alloy wheels, cruise control, a removable center console between the driver and front passenger seats, three-zone climate control and a flip-up trash-bag holder for rear passengers. The minivan's cup capacity grows to the Odyssey's maximum of 15.
---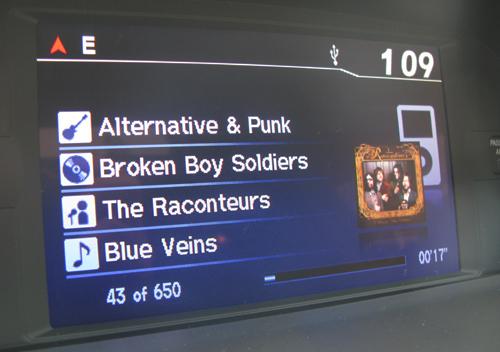 2011 Honda Odyssey EX-L: $34,450
2010 Price: $33,405
2011 Toyota Sienna XLE: $32,375
While the "L" in EX-L stands for leather — as in leather seats — the EX-L trim adds more features to the EX for the $3,500 price increase. Included in the EX-L is a new 8-inch center-mounted information screen, rearview camera, power moonroof, heated front seats and a cool box that holds four drinks and unsurprisingly keeps them cool when the car is on. Bluetooth connectivity with steering-wheel-mounted phone controls is also added as is an auto-dimming rearview mirror, power-adjustable front passenger seat and power tailgate. The Sienna is similarly equipped.
---
2011 Honda Odyssey EX-L RES (Rear Entertainment System): $36,050
2010 Price: $35,005
2011 Toyota Sienna XLE with entertainment system option: $34,870
Instead of offering option packages for the EX-L, Honda has created a trim level that adds a rear entertainment system or a navigation system to the EX-L trim. However, all you get with the EX-L RES is the hinted-at rear entertainment system with a DVD player, 9-inch LCD display and two wireless headphones, RCA input and 115-volt outlet.
---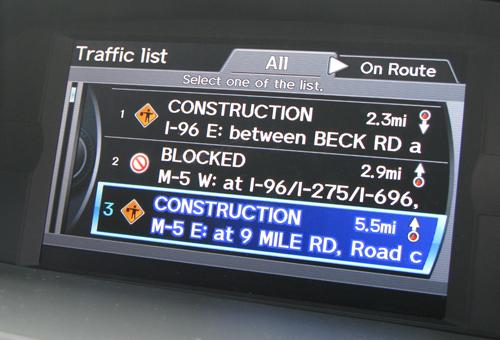 2011 Honda Odyssey EX-L Navi (Navigation System): $36,450
2010 Price: $35,605
2011 Toyota Sienna XLE with Navigation: $35,670
For some reason you can't get both the navigation system and the rear entertainment system on the 2011 EX-L trim level like you could for the 2010 model year. Using 2010 pricing on an EX-L, both systems would cost nearly $3,000 less than the 2011 Touring trim, which features both navigation and the rear entertainment system.
The 2011 Odyssey's navigation system is all-new for Honda, which we detail
here
. It packs a high-resolution 8-inch LCD screen, voice-activated navigation and music control, live traffic with a lifetime subscription, a rearview camera with three different viewing angles, 15GB hard drive and seven speakers including a subwoofer.
---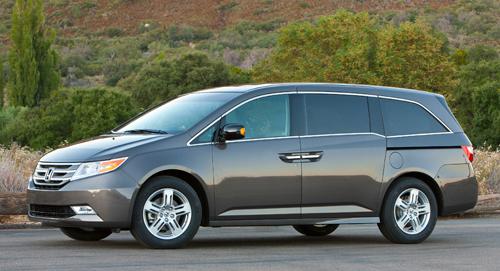 2011 Honda Odyssey Touring: $40,755
2010 Price: $40,755
2011 Toyota Sienna Limited: $42,725
The Odyssey Touring packs both the navigation system and the rear entertainment system with a 9-inch display. It also adds a six-speed automatic transmission, 18-inch alloy wheels with low-rolling-resistance tires and an aerodynamic package that improves fuel economy by 1 mpg in city and highway driving. Fog lights and parking sensors are also added.
The Sienna Limited is more expensive than the Odyssey Touring, but Toyota only offers its widescreen rear entertainment system in the trim. Honda adds a widescreen rear entertainment system to the Odyssey's top-of-the-line Touring Elite. The Sienna Limited also has second-row lounge chairs and a dual moonroof.
---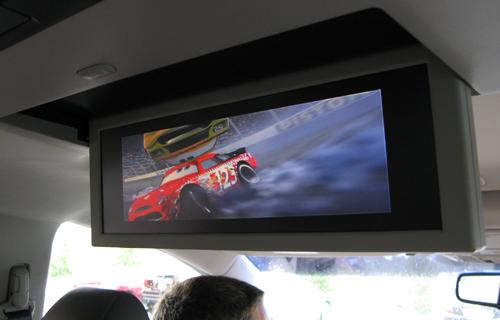 2011 Honda Odyssey Touring Elite: $43,250
2011 Toyota Sienna Limited with similar equipment: $43,615
This is the trim with the home-theater experience, with a rear entertainment system that features a 16.2-inch widescreen display, 12 speakers including a subwoofer, 5.1 surround sound, HDMI input and a 650-watt stereo system. A blind spot monitoring system and high-intensity-discharge headlights are also added.