Chevy Auctioning Unseen Camaro Convertible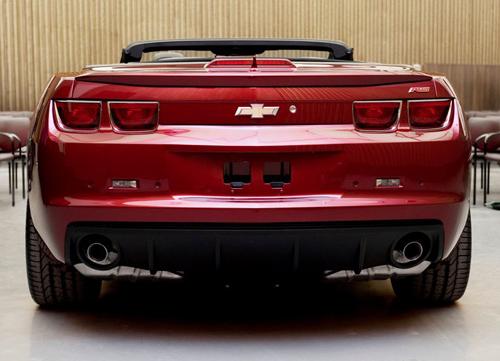 The public hasn't even been shown the production version of the 2011 Chevrolet Camaro convertible, but that isn't stopping Chevy from auctioning off one of the first cars to roll off the assembly line. The auction takes place in Las Vegas this weekend. The proceeds go to charity, but it seems strange that someone will bid a wad of cash on a vehicle sight unseen.
Granted, it should look exactly like the concept car and images shown on Facebook of what is likely a production car shown above. The interior should also be identical to the production Camaro coupe, but it's still odd that General Motors won't even say when or where it will debut the production car – we'd guess the L.A. auto show. Yes, they're happy to promote it anyway.
The only news from the tidbit of information about the auction, which will benefit the YMCA of Southern Nevada, is the convertible will go on sale in the next "several months." The wait is almost over.