Recall Alert: BMW 5, 6, 7 Series, Rolls-Royce Phantom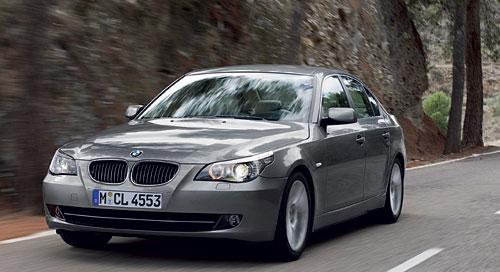 BMW is recalling 198,000 V-8- and V-12-powered models from the 2002 through 2010 model years for a defective power braking system.

A leak may develop in these cars' braking systems potentially causing a loss of braking power. The company says there have been no accidents or injuries because of the problem. Models included in the recall are:
2002-08 BMW 745i/Li, 750i/Li and 760i/Li
2007-08 BMW Alpina B7
2004-10 BMW 645i and 650i
2004-10 BMW 545i and 550i
2003-2010 Rolls-Royce Phantom (does not include Rolls-Royce Ghost)
In the coming weeks, owners will receive a notification in the mail to have their cars serviced at the dealer. For more information, owners can call BMW at 800-525-7417.