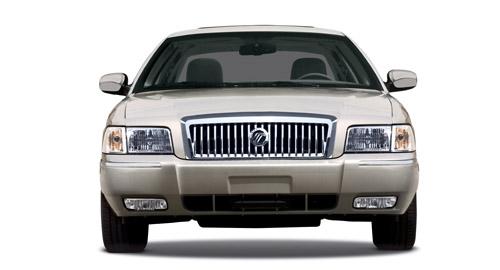 Production of Mercury cars and SUVs for retail customers will end this Sunday, according to Ford. On that typical day of rest, the last retail 2011 Mercury Mariner will be built in Kansas City, Ford spokesman George Pipas said. Mercury production will continue until the end of the year, but those vehicles will go to fleet operators such as Hertz and others, not into customers' hands.
With the end of retail production so near, you'd think incentives should be great on Mercury vehicles. But to the contrary, they've actually gotten worse.
Some 2010 Mercury models seem to have lost their bonus cash offers since our last reporting. Mercury seems to be compensating for that by offering free basic maintenance programs on select models in certain markets.
Since our last reporting, Mercury inventory on Cars.com has actually increased dramatically with 5,724 vehicles listed, a near 20% increase since late August. An even greater proportion of that inventory is now 2011 model year vehicles, which indicates that this is fresh inventory.
In August, Ford built 9,039 new Mercury vehicles — 2,976 Mariners, 3,399 Grand Marquis, 2,013 Milans and 651 Mountaineers. That's an astonishing 120.2% increase in Mercury production month-over-month. Mercury still outsold Lincoln by nearly 9% in total volume in that same month. Dealers will sell Mercurys to customers as long as the inventory lasts, according to Ford.
Below are current Mercury incentives, which are good through Monday, Oct. 4.
2010 Mercury Grand Marquis: 0% for 36 months, plus $1,000 bonus cash and two years of free maintenance, or $4,000 in total cash back
2010 Mercury Mariner: 0% for 60 months and two years of free maintenance, or $2,000 in total cash back
2010 Mercury Mountaineer: 0% for 36 months, plus $1,000 bonus cash and two years of free maintenance, or $3,000 in total cash back
2010 Mercury Milan: 0% for 60 months and two years of free maintenance
2011 Mercury Milan: 0% for 60 months, or $2,000 cash back
2011 Mercury Mariner: 0% for 60 months, or $2,000 cash back
*Incentives may vary by region
2010|Mercury|Milan
2010|Mercury|Mountaineer
2010|Mercury|Mariner
2010|Mercury|Grand Marquis
2011|Mercury|Milan
2011|Mercury|Mariner