2011 Dodge Challenger Gets 305-hp V-6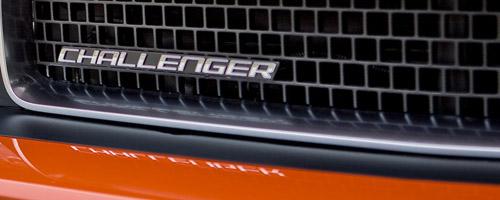 While we've been impressed with the Dodge Challenger as an underdog to the Ford Mustang and Chevy Camaro, we've never been a fan of the base car's V-6 engine. Today, Chrysler announced that its new Pentastar 3.6-liter V-6 would make its way to the Challenger and would be rated at 305 horsepower, up 55 horses from the 2010's lackluster 3.5-liter V-6.

This engine competes quite well with the 2011 Mustang's 305-hp V-6 and the 2011 Camaro's 312-hp V-6. It's also more powerful than how the Pentastar is rated in other Chrysler vehicles. The new Jeep Grand Cherokee with the same engine makes 290 hp. Fuel economy for the 2011 Challenger will be 18/26 mpg city/highway, which isn't as competitive with either of the other two pony cars, but it's slightly higher than the outgoing model's 17/25 mpg. The Mustang gets up to 19/31 mpg, the Camaro up to 18/29 mpg.

The company formally announced that it would replace seven different V-6 engines currently used across its line, reducing the number of parts from 189 to just 32. This is a major reduction in manufacturing cost for the rebounding automaker.

We'll have more information on the 2011 Dodge Challenger in the near future.