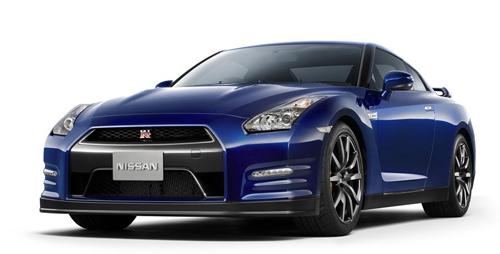 The globally revised 2012 Nissan GT-R will be unveiled at this year's Los Angeles Auto Show on Nov. 17, the automaker announced today.
The 2012 Nissan GT-R gets some exterior revisions and performance enhancements for its midcycle refresh. Exterior revisions include a redesigned front bumper with LED fog lights and a redesigned rear bumper. We're not sure if the changes make the GT-R any better looking than it was before.
While Nissan was mum on more details, we're fairly confident that the 2012 GT-R is the same model that's now being sold in Japan as a 2011. In Japan, revisions included modifications to the powertrain that gives the GT-R more power, while spewing fewer emissions. Downforce and that car's drag coefficient have increased as well, and the car is constructed out of more lightweight materials.
Nissan will release full details closer to the unveiling in L.A. For now, check out the exterior revisions below and tell us what you think in the comment section below.