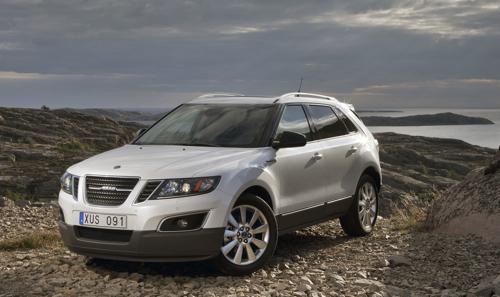 Competes with: Cadillac SRX, Land Rover LR2, Volvo XC60
Looks like: The nearly ready prototype from two years ago
Drivetrain: 265-hp, 3.0-liter V-6 or 300-hp, turbocharged 2.8-liter V-6; six-speed automatic transmission; front- or all-wheel drive
Hits dealerships: May 2011
The rebirth of Saab as an independent automaker would founder without a compact SUV. The luxury market is flooded with them, and for most automakers they're selling extremely well. Saab knows this and that's why it tried to bring its 9-4X to market as soon as possible. Like the new 9-5, however, it's a few years behind schedule because of GM's bankruptcy and sale of Saab.

What we see today is no surprise. The 9-4X is Saab's version of the Cadillac SRX, sporting the same powertrains and similar dimensions. Saab's all-wheel-drive system, called XWD, is unique and will be optional on base models and standard on the Aero.

The engine choices include a 265-horsepower V-6 and on the Aero trim, a 300-hp, turbocharged V-6. Both are teamed to a six-speed automatic.

It will be nearly three years since the 9-4X prototype was first shown at an auto show, and the production version will go on sale nearly a year and a half after the SRX hit the market.
Luckily, the 9-4X has completely unique styling to differentiate itself from the Cadillac. The interior looks similar to the new 9-5 sedan, with black being the predominant cabin color along with the green lighting.
Saab also provided total cargo volume of 61.2 cubic feet with the second-row seats folded down, and you guessed it, the Cadillac SRX has 61.1 cubic feet of total cargo space.
While we may focus on the similarities to the SRX as negatives, that SUV has been a huge success for Cadillac. If Saab can have some of its positive sales rub off on it, it won't be a bad thing.
More photos below.