Dodge to Get 40-MPG Small Car by 2011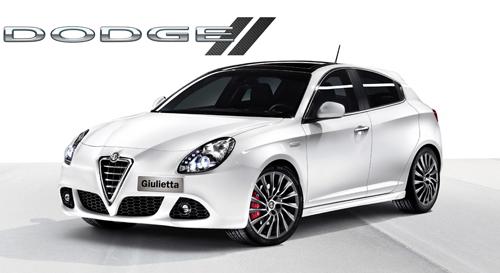 Chrysler's time in the limelight has been a longtime coming, but with a deluge of new vehicles about to reach its showrooms, it seems like that time has finally arrived. One thing sorely missing from Chrysler's new vehicle profile, however, is a small car that can compete with the new 2011 Chevrolet Cruze, 2011 Volkswagen Jetta, 2012 Ford Focus and upcoming 2012 Honda Civic. Chrysler CEO Sergio Marchionne says Dodge will have a fuel-efficient small car to compete in this segment within the next 14 months.
This small car, which will arrive in 2011, can get up to 40 mpg on the highway, according to Marchionne. It will be based off the Alfa Romeo Giulietta hatchback, which has been a success for Alfa Romeo since its launch in May. While the Dodge vehicle will use the Giulietta platform, it will have a unique, brand-specific design and, according to Chrysler's five-year plan, it will come as a sedan, not a hatchback.
The Dodge Caliber will be discontinued in 2012 after the introduction of the Fiat-derived small sedan, according to Chrysler's plan. A smaller, subcompact Fiat-based Dodge should come in 2013, a year after the Caliber's discontinuation.
Chrysler is certainly on the rebound since bankruptcy. In the past two months we've witnessed the official debut of the refreshed or totally new 2011 Dodge Charger, Dodge Durango, Dodge Journey, Chrysler 200, Chrysler Town & Country, Jeep Patriot and Jeep Wrangler. We're still awaiting more information on the Dodge Challenger, Dodge Avenger, Dodge Grand Caravan and Jeep Compass refreshes and the new 2011 Chrysler 300. All of the above cars should be arriving at Chrysler dealerships within the next four to five weeks.
Dodge version of Alfa Romeo Giulietta due next year (USA Today)