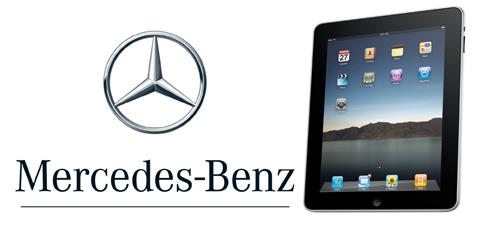 Mercedes-Benz says it will distribute 3G versions of the Apple iPad to all 355 dealerships in its network by the end of October. The iPads will allow dealers and car shoppers to review important lease or financing information more quickly, without going back to a salesperson's desk, according to Mercedes-Benz Financial.
The move comes after a 40-dealer pilot test in June in which the iPad, in conjunction with Mercedes' software, was used by dealers and car shoppers. Both found that the tool helped expedite the sales process and the lease vehicle turn-in process.
Mercedes also likes to point out that it was one of the first automakers to allow owners to manage their accounts via an iPhone app.