NHTSA Urges Owners to Fix Recalled Fords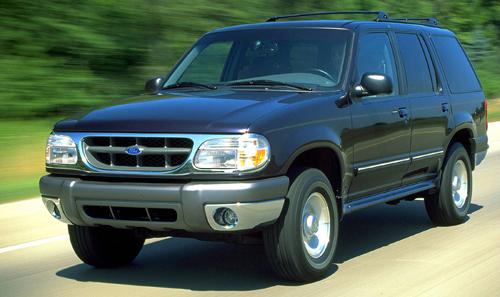 The National Highway Traffic Safety Administration reiterated to Ford owners today to get their recalled vehicles fixed.
The recall in question was for faulty cruise control systems, which could catch fire even if the vehicle was turned off, parked and unattended. While 17.5 million vehicles were recalled, Ford and NHTSA say only 14 million of those vehicles are still on the roads today. Out of those vehicles, NHTSA estimates that there may be several million vehicles still on the road with the dangerous defect. There have been reports of homes catching on fire as a result of this defect.
The enormity of the recall has been largely overshadowed in the mainstream media by Toyota's recall woes.
The agency believes that many of these vehicles have entered the used-car market, and most car buyers don't know whether the used vehicle they've purchased was already repaired or not.
NHTSA is urging those people to find out whether the repairs actually happened by visiting Ford's website and entering their vehicle identification number to see if the repaired occurred.
The agency is advising potentially affected Ford owners to watch for potential warning signs of an imminent vehicle fire. Those signs include a cruise control system that won't activate or stops working; brake lights that stop working; low brake fluid; ABS and brake warning lights that are illuminated on the dashboard; or the inability to get a vehicle out of Park.
Below is a list of the vehicles affected by this recall.
You can also learn more by reading our original Recall Alerts here, here, here, here and here.
1992-2003 Ford E-Series (including all Econolines)
1992-1998 Ford Crown Victoria/Mercury Grand Marquis/Lincoln Town Car
1993-2003 Ford F-Series (150-550)
2003-2004 Ford Lightning
2002-2003 Lincoln Blackwood
1993-1997 Ford F-Series (less than 8,500 GVW diesel)
1999-2003 Ford F-Series (less than 8,500 GVW diesel)
1993-1995 Ford Taurus SHO
1993-1998 Lincoln Mark VIII
1993-1996 Ford Bronco
1994-2002 Ford F53 Motorhome
1994 Mercury Capri
1995-2003 Ford Ranger
1995-2002 Ford Explorer
2001-2002 Ford Explorer Sport and Explorer Sport Trac
1995-2002 Mercury Mountaineer
1995-2003 Ford Windstar
1997-2002 Ford Expedition
1998-2002 Lincoln Navigator
1998-2002 Mazda-B-Series
2000-2003 Ford Excursion