2012 Ford Focus vs. 2011 Chevy Cruze vs. 2011 Volkswagen Jetta: Affordability Index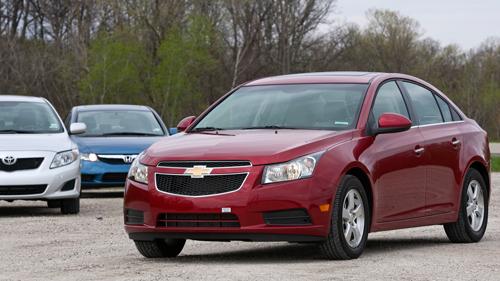 One complaint we read over and over again about the latest crop of compact cars is they're getting more expensive. Automakers are packing these cars with more standard equipment and tech-oriented options.
The newest entrants in the field, the 2011 Volkswagen Jetta, 2011 Chevrolet Cruze and 2012 Ford Focus, sure seem expensive, but when you compare them to the Toyota Corolla and Honda Civic standard bearers, they're not as expensive as you might think.
To compete on our affordability index, each applicant has to come with the following equipment: an automatic transmission; air conditioning; power locks, windows and side mirrors; keyless entry; cruise control; Bluetooth connectivity; a USB port; and electronic stability control.
These are the new "creature comforts" that buyers supposedly want, and they don't come at starting prices. We've driven all these cars except the 2012 Focus; you can read reviews via links below. Shoppers research and build cars on sites like ours before they ever take a test drive. With our Affordability Index, we're doing the price comparisons for you.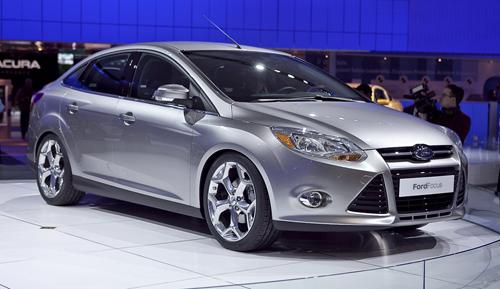 The
2012 Ford Focus
is hotly anticipated but won't go on sale until spring 2011. This may be the car that makes a shopper in this segment wait to make a purchase. Is it worth all that time?
The new Focus comes standard with 155-horsepower, 2.0-liter four-cylinder engine; integrated blind spot mirrors; air conditioning; electronic stability control; keyless entry; and power windows, locks and side mirrors. To get cruise control, a USB port and Bluetooth, we had to upgrade to the SE-trimmed Focus sedan and opt for the Convenience and MyFord and Sync packages. An automatic transmission is $1,095 option, as well. With these additions, the Focus cost $19,600, excluding a $725 destination charge.

The 2011 Volkswagen Jetta has been derided for a low-rent interior compared to the outgoing model, but it compares well to the Corolla and Civic. The base model comes with a 115-hp four-cylinder and a manual transmission, electronic stability control, keyless entry, and power locks and windows. Side mirrors are powered and heated (neither the Cruze nor the Focus have heated side mirrors at this price). For a fair comparison we had to move up to the midlevel SE trim, which comes with a 170-hp, 2.5-liter five-cylinder engine. This is the most powerful engine in this comparison. Cruise control is standard on the SE.
Volkswagen confirmed that it expects the SE trim to be its volume seller when equipped with an automatic transmission. You have to opt for the Convenience Package ($525) to get Bluetooth and an iPod connector on the Jetta.
Overall, the model comes in at $20,660, excluding the $770 destination fee. We found VW's pricing a little ironic considering the new Jetta is supposed to be more of a value-oriented proposition compared with the outgoing 2010 Jetta, however to get the same features on the 2010 will cost $19,594 and you get the more beloved but cramped interior.
The 2011 Jetta includes a three-year/36,000-mile free maintenance program that covers four scheduled service checks and saves owners a few hundred dollars.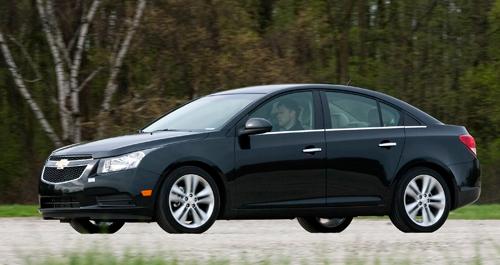 Chevrolet is pinning a lot of hopes on its new 2011 Cruze sedan and will offer a base car with a 1.8-liter four-cylinder and an Eco model, too. To get the configuration we're after (LT with 1LT trim), the compact comes equipped with a more fuel-efficient turbo 1.4-liter four-cylinder and an automatic transmission standard. Both engines are rated at 138 hp, but the LT gets 24/36 mpg on the city/highway.
All Cruzes come standard with electronic stability control, 10 airbags (the most in this segment), air conditioning, power windows and locks, keyless entry, satellite radio and an OnStar communication system, which offers its own hands-free calling. To get Bluetooth connectivity, the USB port and cruise control, you have to get the Connectivity Plus Cruise Package. Overall, you're looking at $19,420 for the Cruze, excluding the $720 destination fee. That's cheaper than both the Jetta and Focus.
Now how do the new applicants stack up against the old guard: the Corolla and Civic?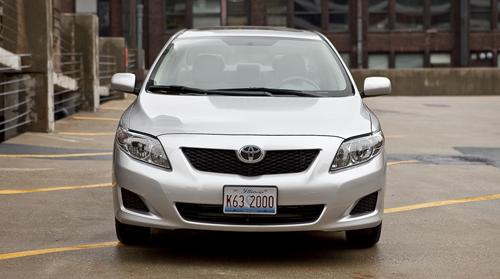 The best-selling 2010 Toyota Corolla comes with a 132-hp, 1.8-liter four-cylinder and a four-speed automatic transmission standard, and the XLE trim comes with almost everything needed for this comparison. Toyota really makes you jump through hoops to get both cruise control, which is optional, and Bluetooth connectivity, which comes as a BLU Logic dealer accessory or a part of an expensive JBL stereo and sunroof option. There isn't a universal USB port available, but Toyota does offer an iPod connector accessory. Overall, a 2010 Toyota Corolla XLE, with Bluetooth, a dealer-installed iPod-USB connector and the Extra Value Package (for cruise control), comes in at $19,138, excluding a $760 destination charge. This makes the Corolla the value king amongst its new competition.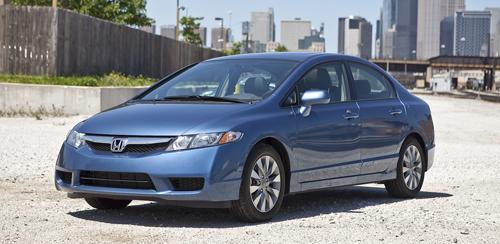 The other best-selling compact, the 2011 Honda Civic, handicaps itself in this contest due to its lack of electronic stability control on anything less than the EX-L trim. Civics can only get Bluetooth if they opt for a pricey navigation package; if you're looking for this option it's best to get a dealer to install it. Overall, the 2011 Civic EX-L sedan with satellite navigation comes in at $23,955, excluding a $750 destination charge. Admittedly, this is a fully loaded Civic with a sunroof and leather upholstery, but it does illustrate how both Honda and Toyota package their vehicles compared with Volkswagen, Ford and Chevrolet. A 2012 Honda Civic will be rolled out during this year's auto-show season and will go on sale next year. Stability control will likely be standard because of new federal regulations.
When you look at the final prices, it's amazing how closely priced all of these vehicles are (barring the Civic) once you get down to real-world trim levels and options.
The Cruze and Focus are competitively priced against the Corolla, while the Jetta's 7.7% premium over the Corolla might dissuade some value shoppers.
Check out the final numbers below, and let us know in the comment section below who you think the winner is.
Toyota Corolla: $19,138 (2.9% more affordable than the mean)
Chevrolet Cruze: $19,420 (1.4% more affordable than the mean)
Ford Focus: $19,600 (0.5% more affordable than the mean)
Mean price*: $19,704
Volkswagen Jetta: $20,660 (4.8% less affordable than the mean)
Honda Civic: $23,955 (21.6% less affordable than the mean)
*Mean price excludes the Honda Civic, which is considered an outlier due to its intricate packaging format.
2010|Toyota|Corolla
2011|Honda|Civic
2011|Chevrolet|Cruze
2011|Volkswagen|Jetta