Audi Introduces iPhone App, Wireless Charger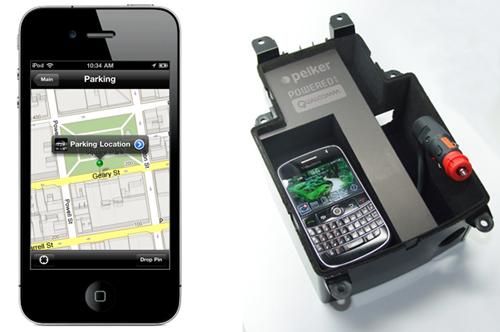 The SEMA show in Las Vegas is mainly for car enthusiasts looking at extravagant performance add-ons. Seldom does that lead to anything most of us would use or want in our cars every day. Audi, however, has introduced a few interesting accessories that luxury buyers will surely snap up.

Audi's CarMonitor App displays data from the car's onboard computer in graphical form on your iPhone. The nice thing about this accessory is that it works with older Audis, not just new models. It can track emissions data as well as performance and GPS data. You can study your daily route to work or mark where you parked your car.

A wireless charging dock that fits in the center console cubby can be added to new models. It works with multiple devices, and judging by the images we were provided, it appears that no additional case needs to be placed around the phone for the charging to work, unlike many wireless home docks on the market. The level of charge will be displayed on the phone itself and on the car's information display.