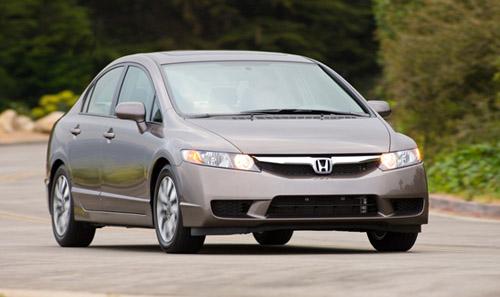 Despite being the highest-rated small car at Consumer Reports, both in automatic and manual transmission configurations, the Honda Civic will no longer be recommended by the publication in DX, DX-VP, LX, LX-S, GX and EX trims; because of the model's lack of (standard or optional) electronic stability control.
CR also points out that the important safety feature is found in cheaper models, like the 2011 Ford Fiesta and Mazda2, as well as most other compact cars.
Electronic stability control, or ESC, will become standard on all cars starting in 2012 under a federal mandate. Until then, some publications and private agencies, such as the Insurance Institute for Highway Safety, have stopped recommending vehicles that don't come with ESC.
ESC is available on the more expensive Honda Civic EX-L trim and the Civic Si and Civic Hybrid, which Consumer Reports continues to recommend. A completely redesigned Honda Civic is expected to be unveiled soon.
Honda Civic EX: No Longer Consumer Reports Recommended (Consumer Reports)
Related
2011|Honda|Civic