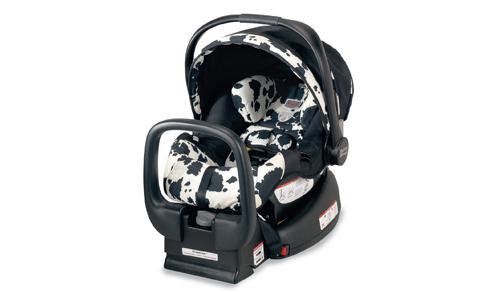 Car-seat manufacturer Britax is recalling 17,251 Chaperone infant-safety seats because the chest clip was incorrectly produced, according to the National Highway Traffic Safety Administration. The recalled car seats were built between April 11, 2009, and May 31, 2010. The following model numbers are affected by this recall:
E9L69N9 (Moonstone)
E9L69P2 (Red Mill)
E9L69P3 (Savannah)
E9L69P5 (Cowmooflage)
The car seat's chest clip, which positions the harness straps across the shoulders, could be too brittle and might break when used with the infant in the seat. The clip's sharp edges could cut the child's skin or be a choking hazard.

Britax will mail a remedy kit, which contains a new chest clip, to owners who have registered their car seats with the company. The kit will be mailed out around Nov. 11.

For more information or to contact the company if you haven't registered this recalled car seat, call Britax at 888-427-4829 or NHTSA's hot line at 888-327-4236.