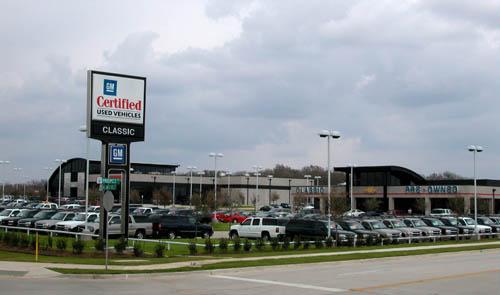 As 2010 nears its end, we're seeing noticeable gains in the auto industry. Auto sales are up 11.1% in the first 11 months, and automakers like GM and Ford are showing big profits for the first three quarters.
This bodes well for the folks on the front lines of the industry — car dealerships. In fact, dealerships were the most successful type of business in 2010, according to Sageworks, a financial research company.
Auto dealerships saw their total sales increase 18.25%, beating dentists (7.56%), doctors (5.26%), funeral homes (4.93%) and lawyers (4.60%), all of which also saw gains for 2010. And out of that group, we're pretty sure people would be safer putting off a trip to the dealer.
The auto industry comprised 3.6% of the U.S. economy in 2009, or $500 billion of U.S. economic output. Seeing car dealerships and auto companies performing well is a promising sign of a continuing national economic recovery along with a booming Wall Street.
Of course, poor-performing businesses, like apparel wholesalers (down 12.90%), advertising firms (down 15.12%) and anything related to construction, from architects (down 27.98%) to contractors (down 20.19%), make up an even bigger chunk of our economy. So we're clearly not out of the woods yet.
Auto Dealers Showed Biggest Business Gains in 2010 (USA Today)