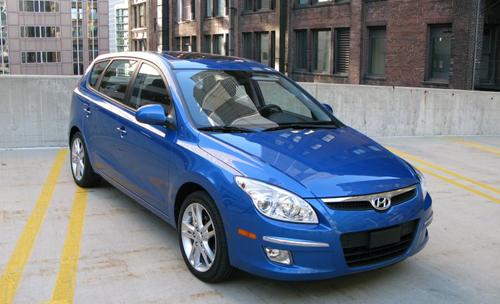 One other tidbit we learned from Hyundai's drive event of the 2011 Elantra sedan is that the Touring version will get an update, too. We just don't know when.

Hyundai's CEO John Krafchik told journalists yesterday that the next Elantra Touring will be more hatchback than the wagon-esque style of the current version (pictured above). But he said it would be released in "a few years."

We'd expect the new Touring model to resemble Kia's Forte 5-Door (pictured below), though we certainly like Hyundai's name better. We'll also have a first-drive of the 2011 Elantra for you Monday morning.