Next-Gen Pickups to Shed Weight, Boost Fuel Economy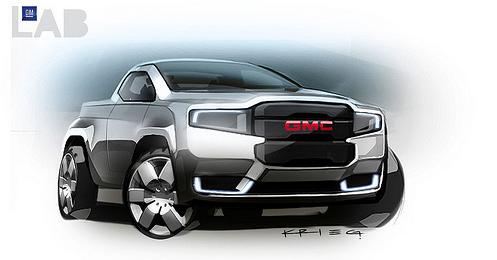 With higher fuel economy standards of 30 mpg set for light trucks by 2016, automakers are racing to find solutions that don't sacrifice hauling performance.
At General Motors, that means finding ways to reduce the weight of its next-generation pickup trucks. According to PickupTrucks.com, GM is looking at cutting 500 pounds from its next-generation Chevy Silverado and GMC Sierra that are expected for the 2014 model year. Beyond that time frame, the automaker seeks to cut as much as 1,000 pounds from its pickups by the early 2020s. A 2011 Chevy Silverado 1500 crew cab with four-wheel drive weighs about 5,300 pounds.
GM's latest report comes after a November story about Ford looking into the idea of using lightweight, but expensive, magnesium and aluminum alloys for its next-generation F-150. Overall, Ford plans to shed some 800 pounds from the nameplate.
Report: Pickup Truck Makers Work to Reduce Weight to Meet New Fuel Economy Targets (PickupTrucks.com)