West Virginia McDonald's Opens with Recharging Stations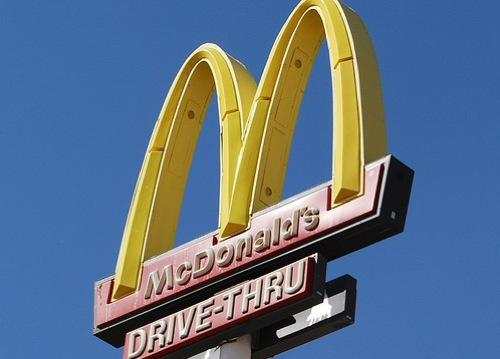 And the march of progress continues at … the new McDonald's in Huntington, W. Va.?
When the new fast-food restaurant had its grand opening on Thursday, it became the first McDonald's in the U.S. to be equipped with Level 2 electric car charging stations.
Incidentally, this restaurant replaces the first-ever West Virginia McDonald's (progress following progress?). American Electric Power used the opportunity of the grand opening to display their plug-in electric vehicle and demonstrate the charging site's capabilities.
No word yet on how many people currently own electric cars in Huntington, but an educated guess would be, "not many."
Tom Wolf, the new McDonald's owner and operator, told local news station WSAZ-TV, "I wanted to offer this capability to show our customers that this new technology is here when they are ready to take advantage of it."
The key word is "when" — as in, we will know electric vehicles have truly arrived when any given McDonald's in the heart of coal country includes recharging facilities.
New Huntington McDonald's to Have Car Charging Stations (WSAZ)