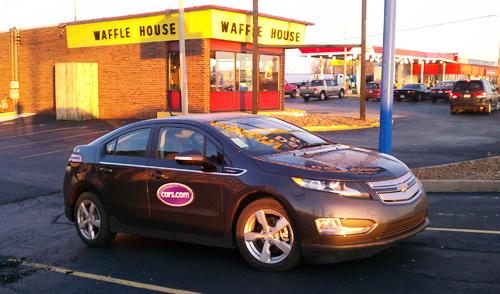 General Motors plans to speed up its staggered launch of the 2011 Chevy Volt to allow it to be sold in all U.S. markets by the end of 2011, the automaker announced today.

Here is the revised schedule of availability from GM's press release:
Chevrolet Volts have been delivered to customers in the Washington, D.C. area as well as California, New York, Connecticut, New Jersey and Texas. Customer deliveries in Michigan begin this spring.

Customers nationwide will be able to order Volts with participating dealers beginning in the second quarter. This means that around April 1 perspective buyers can place an order at their local Chevy dealer.

Deliveries will begin in Virginia, Maryland, Delaware, Pennsylvania, North Carolina, South Carolina, Georgia, Florida, Oregon, Washington and Hawaii in the third quarter.

During the fourth quarter, Chevrolet expects to deliver Volts in all 50 states.

GM says it revised its plans because of a large spike in interest from shoppers in areas outside the launch markets. We won't know the figures for the first full month of sales until next week.