Mini Paceman Concept Confirmed for Production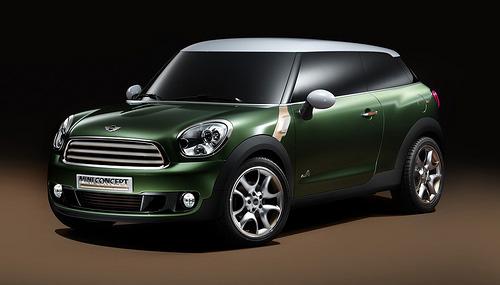 Well, that didn't take long. We received word today that the Mini Paceman concept will, in fact, go into production, according to BMW Group, owner of the Mini brand.
The concept vehicle was officially unveiled Monday at the 2011 Detroit auto show. The Paceman will become the seventh member of Mini's growing lineup.
The crossover coupe will go on sale later this year. A roadster — same model but with the roof chopped off — will show up later in 2012. The production model will include an available all-wheel-drive system and the 1.6-liter turbocharged power plant currently found in Mini's John Cooper Works editions, the automaker says.
BMW did not give a specific launch date for the model and wouldn't confirm if the "Paceman" moniker would stay, but the company said more info will be announced later.
Related
Mini Cooper Paceman Concept at 2011 Detroit Auto Show