How to Get Pandora in Your Car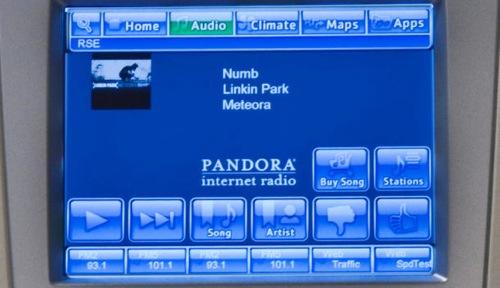 In the span of a few years, Pandora.com has gone from an unwieldy, unprofitable start-up to one of the most beloved sites of the internet and on mobile devices. CES featured so many devices that can stream music from Pandora, it was like the music service took over the show. The automotive world got a lot of attention for how Pandora plans to integrate the service, scaring the crud out of terrestrial and satellite radio folks, we imagine. Here are a few ways Pandora will be coming to your car:
Mini announced a partnership that will allow drivers to stream Pandora in all of its 2011 model year vehicles. The third-party app will not cost anything extra, and drivers will be able to control it through Mini's existing system, called Mini Connected.
Ford's Sync system will get Pandora, with the added bonus that drivers will be able to control their music through voice commands.
Automotive supplier Visteon revealed a concept system that can stream Pandora through a standard 4G connection. Users will even be able to give songs a thumbs up or thumbs down like on the computer (though perhaps this duty should be left to the passenger).
Sony became the first company to offer head units that can control Pandora from Android and BlackBerry phones. The company says PandoraLink will come embedded in "multiple" units this year, and it uses Bluetooth to stream the music. The company is quick to point out that combined Android and Blackberry users outnumber those who own iPhones.
Alpine introduced the iDA-X305S stereo, which uses a 3G connection. However, this model requires an iPhone 3G or 3GS to work, leaving out Android and BlackBerry users — not to mention the 11 of us left in America without a smartphone.
A similar unit from Pioneer, the AVIC-X920BT, will also require an iPhone to stream the internet radio station. Some will see these connection issues as a limitation, but some of us still remember a time when there was no music on the internet, let alone having the internet in cars.