The Best Pre-Super Bowl Car Commercials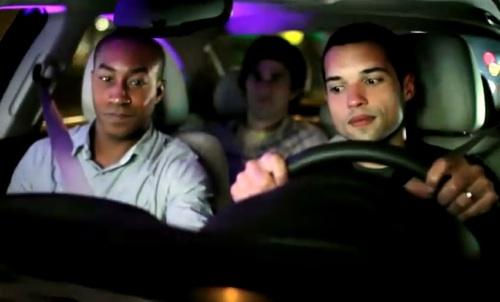 It's that time of year again: The Super Bowl is almost here, along with Cars.com's newest commercials that will air during the big game. In honor of this ad-tastic season, we thought we'd give our take on some of the best car commercials airing now, before the year's most-watched television event creates a whole new bumper crop for us to critique.
2011 Chevrolet Cruze: Guys Night
Vacuuming the Cheerios out of his Cruze, a husband and father makes his new ride suitable for a night out with his friends, an evening it seems he "needs." (Wait, so having a kid is work?) Kudos to Chevy for capturing that awkward transition period of life when, as a father, you apparently still ache to be the designated driver for your single friends. Also: Is it just us, or does the wife look like she's ready for a divorce over this guy's night out?
2011 Suzuki Kizashi: Kizashi Kicks
Any ad campaign that manages to cram in banana peels, a guy wrapped in a bubble-wrap suit, a motorized sofa, a stretch limo and evil snowmen has caught the attention of this editorial team. Whether or not said campaign will actually persuade anyone to buy a Suzuki Kizashi is almost incidental to the sheer goofiness of CGI snowmen hurling snowballs and chasing the sedan on their bottom snow-humps.
2011 Ford Explorer: Go. Do.
The redesigned Ford Explorer is a crossover, but it's being marketed as an SUV — an SUV with a magic switch that not only changes the suspension to handle different terrain, but, in this commercial, magically transports you to said terrain, with good-looking friends doing stereotypical outdoor activities suited for that terrain.
2011 BMW X3: Joy Wants You to Have It All
This may not be a "good" commercial in the strictest sense of the word – the soundtrack is horrendous -- but it did give some computer-effects guys a hell of a lot of work in a tough economy. In this ad, the 2011 X3 goes from the driveway to, um, Carnival in Brazil? Then it's on a highway, and then it's on the moon, and then for some reason it's at the ski lodge. However, the X3 doesn't come with the magic switch found in the Ford Explorer.
2011 Hyundai Elantra: Snap Out of It
Can you tell what Hyundai is trying to hammer home in this one? The not-so-subtle message is terrifically delivered. It's a bit surprising Hyundai didn't hammer the 40-mpg highway rating, but perhaps the Ford Fiesta already ruined that approach with its first ads last year.