What Sitting in Traffic Costs You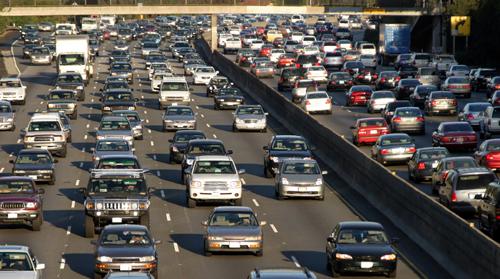 You know that waiting to get to work (or home) drives you nuts, but did you realize how much it's costing you?

According to the 2010 Urban Mobility Report released Thursday by the Texas Transportation Institute at Texas A&M University, calculating the "congestion cost" for consumers — the value of the time delayed, at $16 an hour per person and $106 an hour for lost truck time, plus the cost of excess fuel consumption — finds that some consumers are paying more than $1,700 a year to get to and from work.
Among the findings:
Cost to the average commuter: $808 in 2009, compared with an inflation-adjusted $351 in 1982.
Congestion costs continue to rise, from $24 billion in 1982 to $115 billion in 2009 (in constant 2009 dollars).
Total amount of wasted fuel in 2009 topped 3.9 billion gallons – equal to 130 days of flow in the Alaska Pipeline.
Yearly peak delay for the average commuter was 34 hours in 2009, up from 14 hours in 1982.
Here are the Top five cities by congestion cost:

1. Chicago $1,738
2. Washington, D.C. $1,555
3. Los Angeles, Long Beach, Santa Ana, Calif. $1,464
4. Houston $1,322
5. Baltimore $1,218

Economic Recovery Bringing Renewed Congestion Growth (Texas A&M University)