2012 Hyundai Accent to Debut at New York Auto Show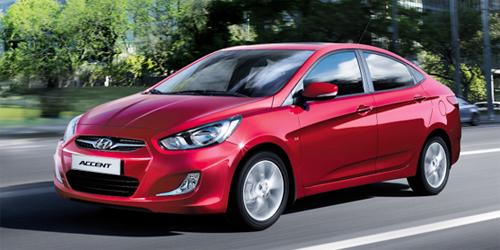 We're busy covering the Chicago Auto Show today, but Hyundai is already looking ahead to the New York Auto Show, where it says its redesigned Accent subcompact car will debut.
The 2012 Accent will be available in sedan and hatchback form when it hits dealerships in late spring. On the sidelines of Hyundai's Chicago press conference announcing the launch of the Genesis 5.0 R-Spec sedan, Hyundai Motor America President and CEO John Krafcik revealed that the new Accent will get 30/40 mpg city/highway whether you choose a manual or automatic transmission. That's a significant fuel economy increase compared with the outgoing Accent which got, at best, 36 mpg on the highway.
We'll have more Accent news this spring when it debuts.