2012 Porsche Panamera S Hybrid: First Look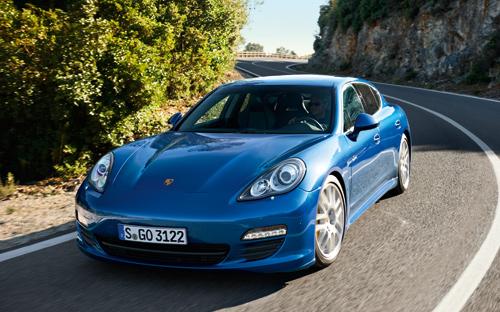 Competes with: Lexus LS 600h, BMW 750 ActiveHybrid, Mercedes-Benz S400 Hybrid
Looks like: A hybrid to be lusted after
Drivetrain: 333-hp, supercharged 3.0-liter V-6 with 47-hp electric motor, eight-speed automatic transmission
Hits dealerships: Late 2011
Hybrids and luxury marquees haven't been a big success outside of the SUV realm; think Lexus RX 400h. But many big makers have put hybrid powertrains in their flagship sedans despite lukewarm demand for such a vehicle. Enter Porsche, putting the same powertrain from its Cayenne Hrybid SUV into the Panamera four-door hatchback. While the final mileage figures weren't released today, we do know it will hit U.S. dealers later this year at a starting price of $95,000.

Until we know the final mileage, it's hard to make an early ruling on the success of such a vehicle. At $95,000, it will slate below the top-of-the-line Panamera Turbo at $135,300 but just above the Panamera 4S at $94,700. Those two vehicles get a combined mileage rating of 19 mpg and 18 mpg, respectively. The Cayenne S Hybrid gets 21 mpg combined.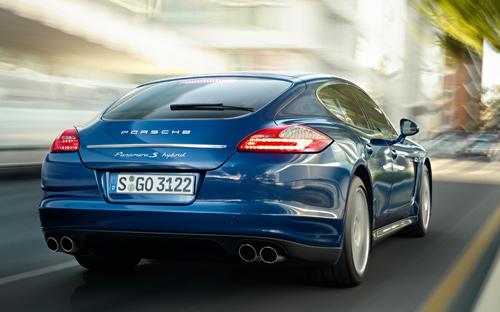 It's doubtful any Porsche buyers will care about fuel efficiency. They'll want the best driving experience they can get for their money. The Panamera S Hybrid promises plenty of power, making a combined 380 hp and the ability to use either the gasoline engine or the electric motor to power the car under certain circumstances. You can travel just one mile on electric power alone up to 50 mph.
But if you look at pure specs, the Panamera S Hybrid is slower than the $89,800 gas-only Panamera S, which has a 400-hp V-8 engine and gets 24 mpg on the highway.
However, we're checking out the price versus the equipment, and if you've ever built a Porsche online, you know extras add up quickly. The hybrid comes standard with adaptive air suspension, navigation and bi-xenon headlights. The suspension and bi-xenon headlights add $6,000 to the price of a Porsche S.
Perhaps in the end, buyers will see the price difference as negligible and still have the cache of driving a hybrid. A hybrid Porsche that can still get to 60 mph in 5.7 seconds.