Dear Internet: The Chevy Equinox Didn't Get Its Advertised Mileage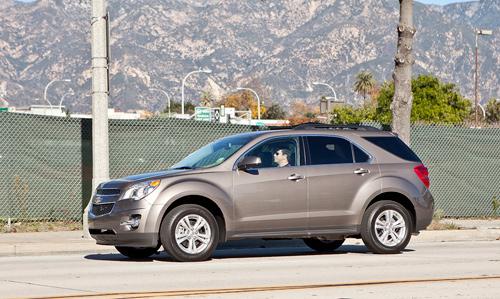 When Chevy introduced its redesigned Equinox, it received wide acclaim for being a well-rounded, affordable crossover. In fact, a year after its introduction, the Equinox earned
the top spot in our $29,000 SUV Shootout
. But one thing has dogged it in online forums and even in comment sections on blogs like KickingTires.
The internet wasn't buying its advertised mileage of 32 mpg highway.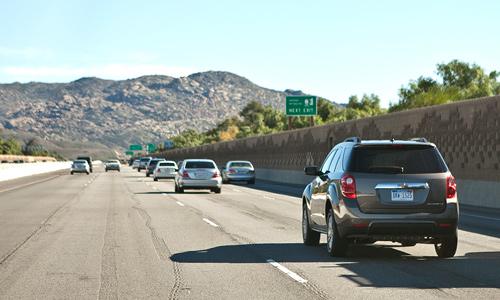 During our
mileage challenge for the Shootout
, we discovered the internet was right. We took all nine vehicles on a 145-mile route of mostly highway driving, and the results were clear. While most contenders returned mileage on par with their highway figures, some even besting them, the Equinox achieved 27.5 mpg over the course of the route, 4.5 mpg below the 32 mpg rating.
What about the Eco mode it can run in? Well, dear internet, we drove the route a second time with the Equinox in Eco mode, just for you. The thriftier mode — which arguably should help more in around-town driving than on the highway — returned just 27.9 mpg. We used the average of the two figures in the final mileage rating of 27.7 mpg.
The Kia Sportage experienced a similar dip between observed and estimated mileage. The best SUV in our mileage challenge was the Honda CR-V, at 28.8 mpg observed.
Does this mean the Equinox is less of a car than if it did return 32 mpg as stated? Definitely. Fuel efficiency plays an important role in any car purchase, but we took the real mileage into account for our final scores, and the Equinox still won by a healthy margin.
What do you think? Does the Equinox's real-world mileage make you less likely to consider it for a purchase, or does knowing it still comes in close to the best in the class good enough?