Updated VW Tiguan Coming to Geneva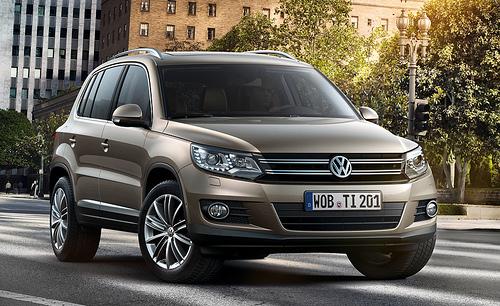 Today we got our first glimpse of the refreshed 2012 Volkswagen Tiguan, which will debut March 1 at the 2011 Geneva International Motor Show.
VW didn't reveal mechanical or feature updates, but we can see that the SUV gets a new front end and some rear-end updates. The front features a new grille, taut headlights and a revised front diffuser and fog lamps. The rear gets new squared-off taillamps encased in the same covers as the previous-generation model. Overall, the look is more in line with the new Passat and Jetta sedans.
The Tiguan is a world product, meaning it's virtually the same across the globe besides engine differences. The model will go on sale almost immediately in Europe for the same price as the previous model.
Expect a U.S.-specific Tiguan update soon. For now, check out more images below and let us know if you think this update is a worthy one.