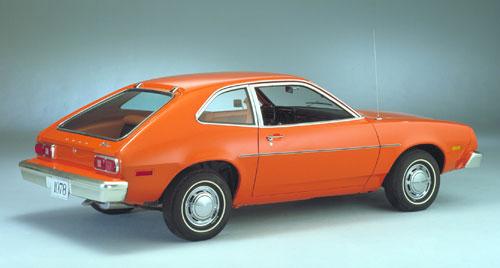 It's hard to imagine that one of the most infamous unsafe cars ever made could have fans, but as the candles on the birthday cake total 40, there are some mixed emotions about the Ford Pinto.
Car Talk is "celebrating" 40 years of the Pinto during this week's show and has posted two stories that are definitely worth reading on their site.
In one, Mark Dowie, the man who broke the story that Ford tried to cover up the exploding gas tank, now believes it to be a decent vehicle … at least when compared to the hard-to-handle Chevy Corvair.
In a column by Jamie Kitman, the attorney addresses how current tort reform may actually lead to another Pinto-esque problem in the future.
Check out both stories and don't forget to listen to Tom & Ray this Saturday on your local public radio station.