BYD Sets Up Shop in Southern California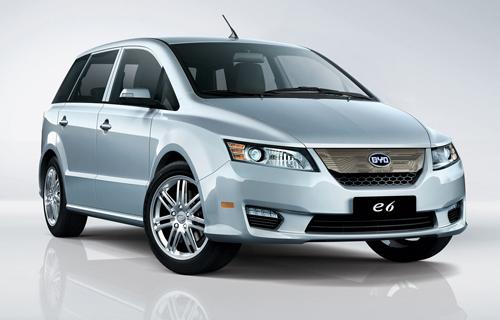 Proclamations from Chinese car companies about their U.S. intentions are a recurring theme in the automotive blogosphere. Despite the hot air, there still isn't a single Chinese automaker selling vehicles here. Despite the skepticism, BYD is setting up the foundation for a U.S. launch by the end of the year.
BYD, which stands for Build Your Dreams, is China's fourth largest automaker and plans on selling a fleet of electric and fuel-efficient vehicles in the U.S. For several months, the car company has occupied an office within a used-car dealership in Glendale, Calif., according to the Glendale News-Press.
The automaker is collaborating with the dealership, which is helping to train BYD technicians. The company plans on opening up 10 dealerships by the end of the year and has begun construction of its North American headquarters in downtown Los Angeles.
When (or possibly if) the company does start to sell cars, it will likely be vehicles such as its all-electric E-6 sedan (shown above), which can travel up to 200 miles per charge, according to the Glendale News-Press. The E-6 will go on sale for roughly the same price as the Nissan Leaf, which starts at $32,780.
More than two years ago, we wrote of BYD's plans to come here by 2011; it seems like they're holding true to that oath. The company expects to sell 20,000 vehicles in the U.S. by 2012.
Chinese carmaker sets up shop in Glendale (Glendale News-Press)