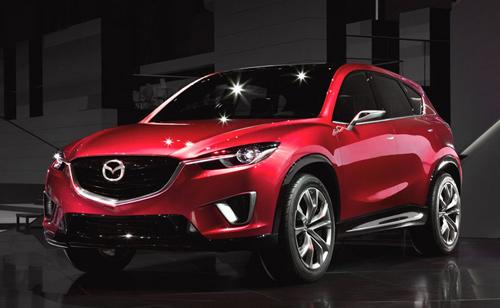 Looks like: Mazda is taking on Mitsubishi's Outlander Sport and Kia's Sportage
Defining characteristics: New design language for the brand
Ridiculous features: An LCD control panel ... for rear passengers
Chance of being mass-produced: This will be what the next Mazda compact SUV looks like
Mazda spends the better part of its press release about the Minagi concept stressing its new design language — called Kodo — and not the fact that the company is displaying the future look of a new, vital product to its lineup.

Sure, it's somewhat interesting to read how the stance of the Minagi has "pent-up energy" like a cheetah. But wouldn't the car-reading public like to know when a production version will go on sale to take on the likes of the Kia Sportage, Honda CR-V and the Mitsubishi Outlander Sport?

We do know it will feature the company's latest fuel-efficient engines, which could help it win in the mileage column versus the current competition. The interior looks upscale.

We guess Mazda would be ready with a real-world Minagi by next season's auto-show circuit. Until then, check out the photos below and weigh in on Kodo.