2013 Chevy Malibu: First Look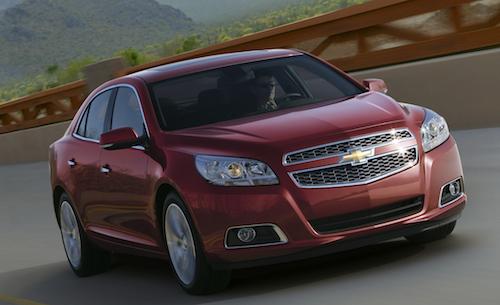 Sometimes when you plan a global debut in Shanghai and New York simultaneously, certain things will slip through the cracks. Like, say, the above image of the very car you wanted to keep under wraps until Monday.
The 2013 Chevy Malibu was supposed to be teased a bit more today, showing a nifty LCD display that flips up to reveal a hidden cubby for a smartphone. That image is below.
The only details we can share today are from the announcement of Monday's reveal: "The all-new Malibu will feature a global family of fuel-efficient and powerful four-cylinder engines, along with six-speed transmissions that also contribute to efficient performance." Yes, that means no V-6 is planned for this Malibu, at least when it hits the U.S. market early next year.
A larger version of the above image is also below.