Ch-Ch-Changes: 2012 Cadillac SRX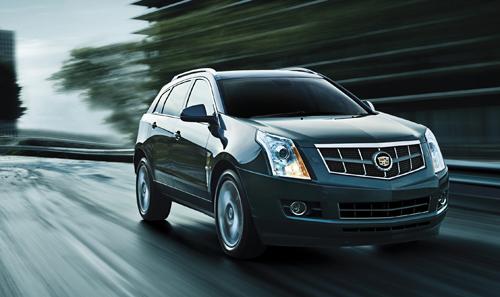 For the 2012 model year, the Cadillac SRX gets a new, more powerful base powertrain and other luxury features added to its standard roster list.
All SRX models now get a standard 300-horsepower, 3.6-liter V-6 producing 260 pounds-feet of torque, mated to a six-speed automatic transmission. That engine replaces both the standard 265-hp, 3.0-liter V-6 and the upgraded 300-hp, turbocharged 2.8-liter V-6, according to Cadillac spokeswoman Jordana Strosberg.
We thought the 3.0-liter V-6 offered modest power, and while the 2.8-liter accelerated well, its premium fuel and subpar gas mileage left us wanting. The 3.6-liter is already used in vehicles like the Cadillac CTS, which has great acceleration.
The new V-6 can run on E85 fuel, and Cadillac expects similar gas mileage as the 3.0-liter V-6, which is rated at 18 mpg city and 25 mpg highway. All-wheel drive is still available.
Other added features include standard Bluetooth connectivity on all trims. Door locks are now placed on the driver's side and passenger side doors instead of just on the center console. Luxury, Performance and Premium trims now get a heated steering wheel. Performance and Premium trims also get standard 20-inch wheels.
The 2012 SRX will go on sale later this summer. Pricing will be announced later, according to Cadillac.