Few Big Incentives from Chevy in April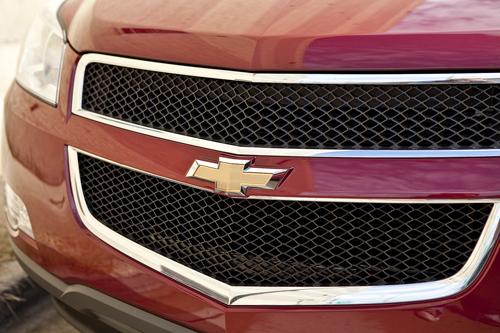 This month, Chevrolet continues to offer a few healthy cash-back offers, but some 0% financing on some of the brand's large SUVs has been taken away.
Chevy's slow sellers, such as the Avalanche and HHR, continue to offer 0% financing throughout April. The Tahoe and Suburban switch from 0% financing to a still-attractive 2.9% for 60 months, though both models maintain a $2,000 cash-back deal from last month. No Chevy models increase their cash-back offerings.
Chevy's popular sellers, like the Cruze and Equinox, don't offer much in terms of incentives, but both models have somewhat attractive lease deals.
Most incentives expire May 2. Continue reading below for more detailed offerings: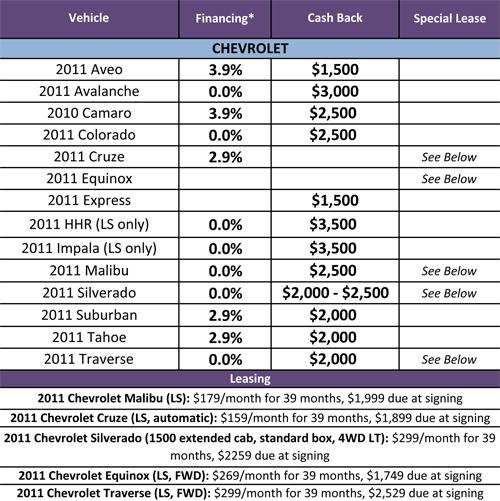 *Financing APRs are for a standard 60 month loan maturity. Information comes directly from automaker's own retail website.