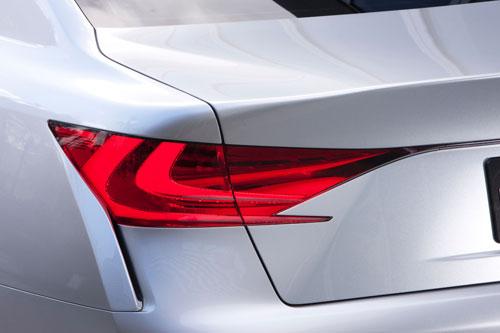 We got only a few teaser images this morning, but the concept Lexus announced today may be more than just a hybrid.
The name stands for "Lexus Future Grand Touring Hybrid," and the company says the car will "redefine the premium grand touring sedan." Considering that Lexus' current version of a grand tourer, the GS, is an aging, poor-selling member of the company's lineup, Lexus might want to move this concept to reality quickly.
One more image is below. We'll have full coverage of the New York International Auto Show beginning April 21.