Mazda CX-5 Will Replace Tribute Next Year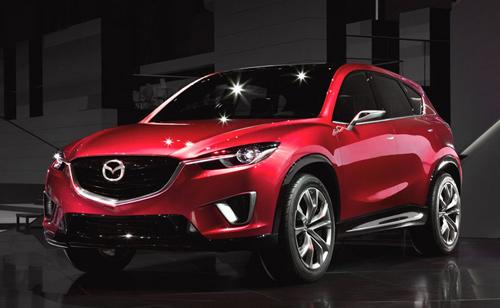 Mazda officially named its next-generation compact crossover the CX-5, which jibes well with Mazda's other larger crossovers, the CX-7 and CX-9. The new nameplate will replace the aging Tribute. This Ford Escape rebadge is a poor seller for Mazda and it's old. The new model will go on sale in early 2012.
The Minagi concept, which is making its official U.S. debut at the 2011 New York International Auto Show, will be the basis for the CX-5's design, according to Mazda. The concept is the second to use Mazda's new design theme, which we first saw on the Shinari concept.
The CX-5 will come equipped with Mazda's next-generation fuel-efficient powertrains, body chassis and transmissions, dubbed SkyActiv. The technology will also come on the 2012 Mazda3 and promises 15% improvements in performance and fuel efficiency. Expect similar gains on the compact crossover.
A production-ready CX-5 will be officially unveiled in September at the Frankfurt Motor Show in Germany.