Movers and Losers: March 2011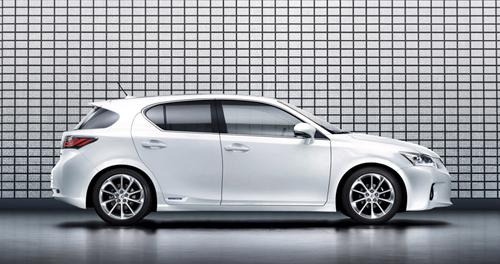 March was a record sales month for many automakers. They saw vehicles of every type fly off lots. This month's Movers include a wide variety of body styles from hybrid hatchbacks to minivans to large SUVs to a rare convertible.
The average time it took to sell a car increased slightly to 48 days from February's 47. That's a good sign of a healthy car market.
The Losers list looks familiar, and we found some good luxury and economy buys in our own picks. It's odd to see a once white-hot car like the Volkswagen CC cooling down just a year or so after it debuted.
Our full lists and methodology are below.
March Movers
2011 Lexus CT 200h: 6 days
2011 Hyundai Elantra: 7 days
2011 Chevrolet Camaro convertible: 8 days
2011 BMW X3: 10 days
2011 Ford Explorer: 10 days
2012 Ford Mustang: 10 days
2011 Audi Q5: 11 days
2011 Mini Cooper Countryman: 11 days
2012 Volvo S60: 12 days
2011 Chevrolet Equinox: 15 days
2011 Lexus RX 450h: 15 days
2011 Audi Q7: 16 days
2011 Infiniti QX56: 16 days
2011 Lexus LS 460: 16 days
2011 Nissan Quest: 16 days
2011 Porsche Cayenne: 16 days
2011 GMC Terrain: 17 days
2011 Land Rover Range Rover: 17 days
2011 Honda Odyssey: 18 days
March Losers
2011 Jaguar XF Supercharged: 162 days
2011 Mitsubishi Eclipse: 157 days
2011 Jaguar XJ Supercharged: 146 days
2011 Infiniti M56: 143 days
2011 BMW Z4: 137 days
2011 VW Eos: 136 days
2011 Nissan Versa sedan: 134 days
2011 Jaguar XKR convertible: 130 days
2011 Mitsubishi Eclipse Spyder: 122 days
2011 Mercedes-Benz SL63: 122 days
March Cars.com Picks
2011 Toyota Camry Hybrid: 121 days
2011 Volkswagen CC: 103 days
2011 BMW 750i xDrive: 99 days
2011 Mitsubishi Lancer Sportback: 95 days
2011 Mazda3 sedan: 95 days
2011 Infiniti M37: 95 days
About the Lists
The Movers and Losers list reports the average number of days it takes to sell models from the day they arrive on the lot until the final paperwork is signed by a buyer. This is not a days-of-inventory list like you may find on other websites. We're now focusing on only 2011 and 2012 model years.
For Movers, we only list vehicles that pass a certain threshold of sales in order to weed out limited editions, ultra-high-performance cars and others that might skew the numbers or otherwise inaccurately portray popularity. For Losers, we have removed any threshold to reflect 2011 models that may have the greatest incentives.